Ligature Journal Issue 9

Editorial, Publication, 2020
Context
I interned for Sydney-based independent publication Tiliqua Press and worked with a team of six other interns to design Ligature Journal Issue 9.
Concept
1. Personal Spread
Following a theme of Body and Place, I designed a personal spread featuring writing from Joan Didion and personal photography as an homage to where I was born—a small town in Vietnam's Mekong Delta Region called Tra Vinh.
‍
A place belongs forever to whoever claims it hardest, remembers it most obsessively, wrenches it from itself, shapes it, renders it, loves it so radically that he remakes it in his image.
— Joan Didion
2. Design for Vulnerability
I created imagery and designed the layout for a feature article titled 'Design for Vulnerability'. I started the process with type experimentation. Inspired by the notion of social atomisation, I pulverised the word 'vulnerability' from the headline. Hence, I pose a question—what would happen when the bubble busts, people cast aside and things fall apart?
Issue 9 has been nominated for 2 AGDA awards for Best Publication and Best Cover.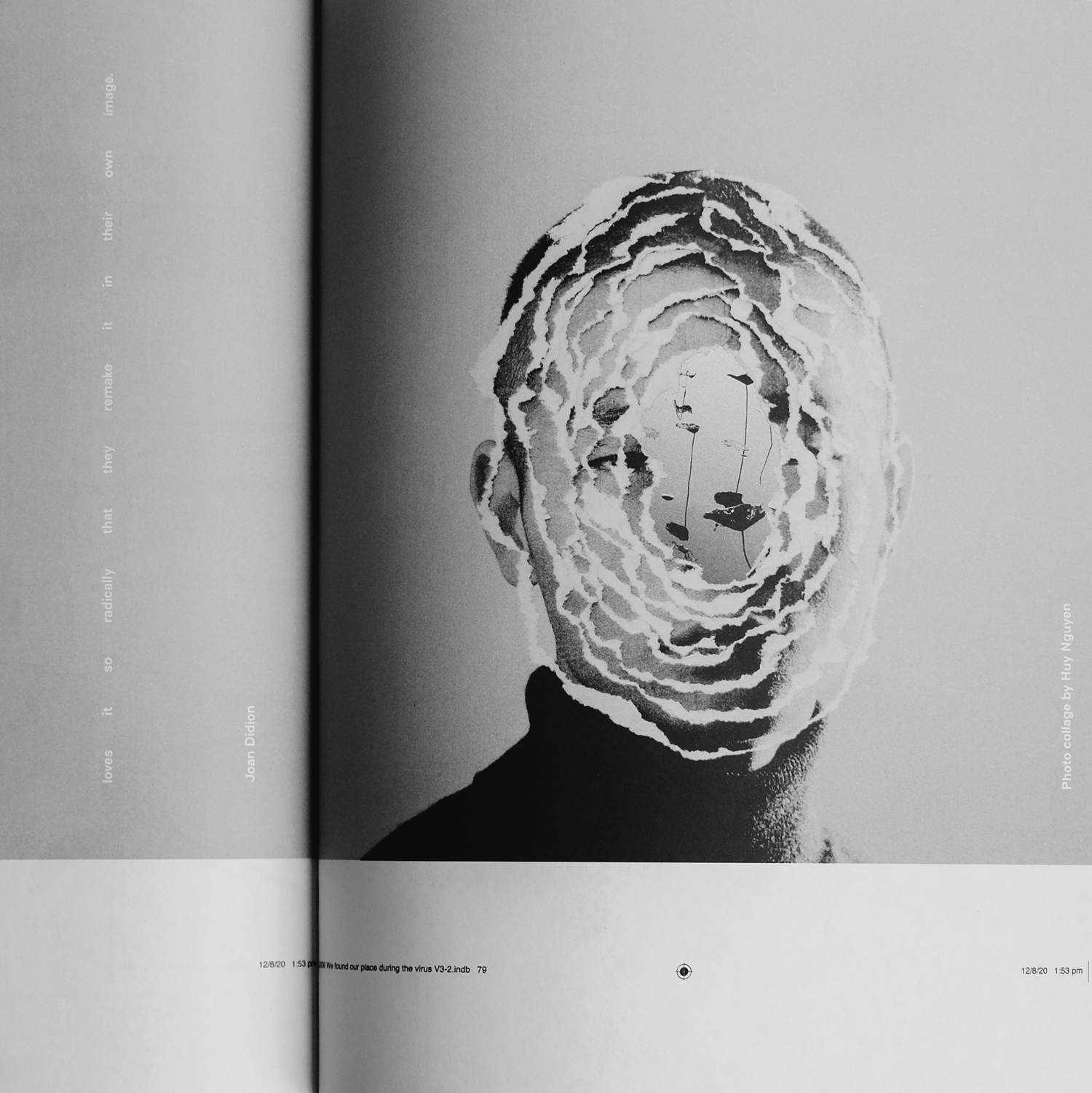 Personal spread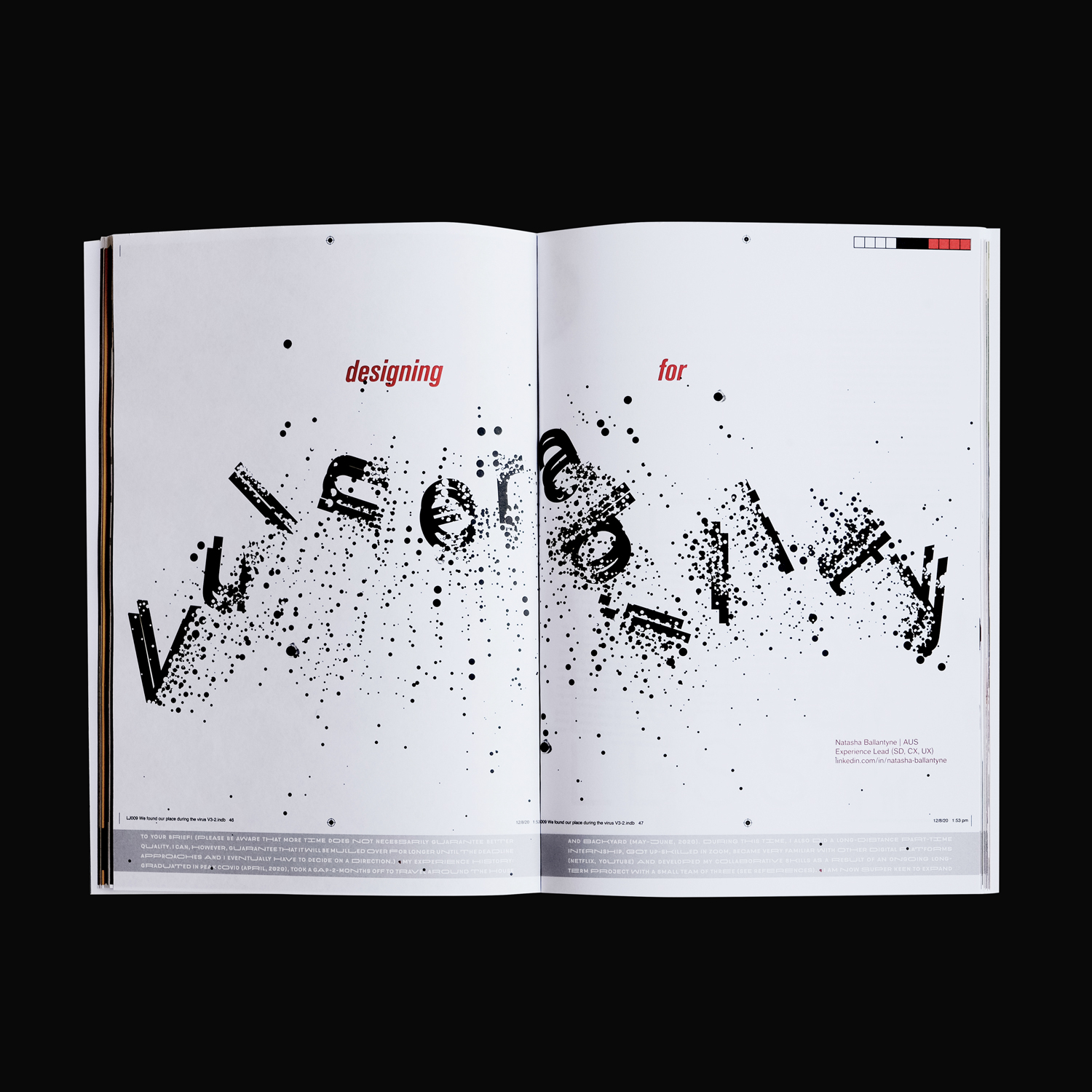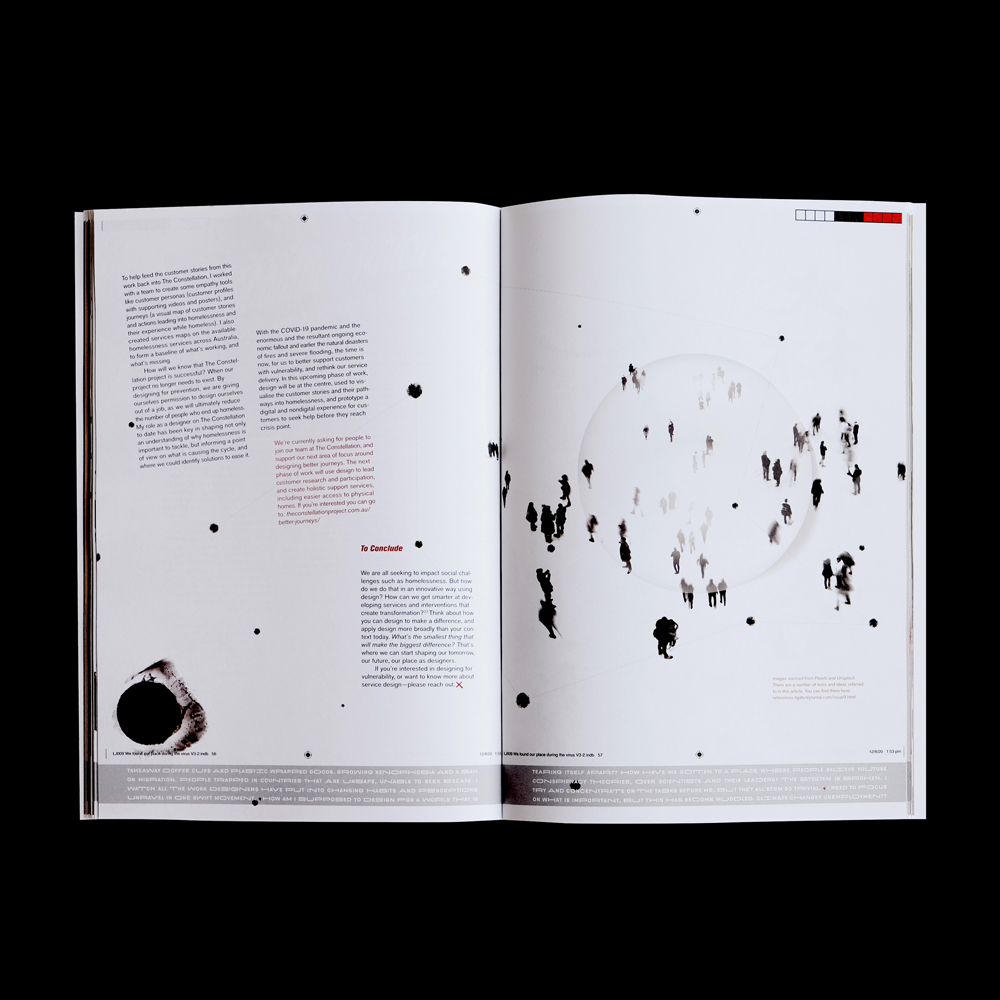 '
Design for vulnerability' — article

Front & back cover